Saving money is the only advice which we receive from our parents and we know how important it is. Don't we? But, saving money is a battle which only legends conquer and they live happily ever after with their savings. What about you and me? Those who have never mastered the art of saving and feel like it's a war zone you must not enter? Okay, so, we are going to help you out in knowing the basics of saving:
The Game of Addition and Subtraction: Start Saving Now
Add up all the income you are earning. Subtract the budget of the basic requirements like bills or your tuition fee.
That's all. This is what will help you not overspend and also not to kill all your desires.
No Matter what, do not use that money.
That money? The money which is supposed to get you food or samosas with your friends after classes. Do not spend the money which is going to save you from hunger and asking or money from your friends.
Yes, just these. If you take care of this, you well to go or savings.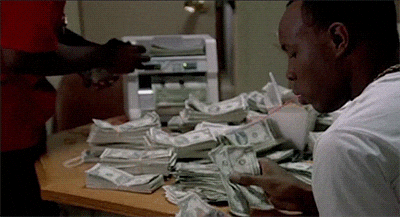 However, if you want to not do too much hard work in saving the small amount of Cash which you get for the month, follow the steps below:
Download our app

Register with us. Click HERE

Participate in surveys regularly
And what you get if you join us? You don't have to kill your desires of getting something or going out somewhere because of lack of money in your bank account. You can earn reward points worth instant paytmcash daily. Along with it, we give you a chance every month to win the monthly prize draw, i.e. sweepstakes. You can buy the tickets from the reward points you collect and wait for your luck to rock and roll. You can win free shopping vouchers from Amazon and Flipkart worth Rs. 20,000.
Sounds like a plan? Better than savings for this moment? So start sharing your opinion and get rewards that can truly change your life and help you live the lifestyle you want to.