The Panel Station: Best paid online survey app in India.
First of all, we welcome you to The Panel Station (An online survey community for more than 3.71 million panelists across the globe). Here, you get rewarded for your opinion. Yes, your true opinion!
What are the rewards? Well, you can get any of these,
Amazon Voucher
Flipkart Voucher
PaytmCash
Let's have a chat about how we work and what we do?
Would you name a Shampoo? a Soap? Toothpaste? or maybe Earphones? Laptop? Clothing style you prefer? The food you prefer? Or will it include everything ( might be even more than this…)?
Whatever you do, wherever you go, everything and every action of yours is determined by a certain opinion you have. This opinion can be about a particular thing or place or brand or items, the list goes on…… And believe it or not, your opinion is shaping the world.
Sounds interesting?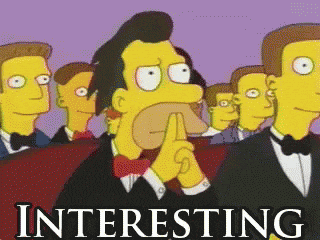 So hey! What if we tell you that by just sharing what you feel, you can earn some extra cash?
No, we are not trying to test your IQ as to how can just a few clicks gain you huge Rewards. You might belong to a mega city in India like Mumbai, Delhi, Bengaluru, Chennai, Kolkata or you may hail from a small town in West Bengal, Andhra Pradesh, Uttar Pradesh and the list goes on here as well :P, this is your chance  to fulfill the dream of earning money online in an easy way.
We at The Panel Station pay you with rewards for your opinion. These online surveys can lend you a huge amount of PayTm cash in your PayTm wallet.
Sounds awesome? Alright then, this is how it works:
You register with us: You gain rewards points!
But, hey! here's a hack to earn more through online surveys in India…
"Being active in sharing your opinions can fetch you extra reward points." (We hope you keep it hush…)
You take Online Surveys: You gain Reward points
But….We are showering our readers with instant Rs.40 Paytm cash worth reward points. Only if you register right away.
And that's all! Download the App and Register now for INSTANT Rs. 40 PAYTM CASH worth reward points and start your journey of making money online through online surveys. 
The  steps to earning instant Paytm cash:
Download The Panel Station App. Register with us. Take online surveys and earn rewards.
Comment below with your Unique ID and the screenshot of your profile and we will pay you Rs.40 instant Paytm cash worth reward points.
Your journey begins, take online surveys, collect points, redeem your points and get PayTm cash in your account every month. You shouldn't miss the salary sleep, right? 
And you know what you would want from that extra cash you are pocketing. Isn't it? 😉