Okay, so your first solo trip? Not first solo travel? Is travel your religion?
The experience in solo traveling may vary but the list below will save you from the trouble of backpacking for a solo travel. And after a lot of discussions, we came up with 5 minutes ONLY trick to pack all that you need. This solo travel is going to be so much fun with this amazing backpacking trick. However, it doesn't differ much on the basis of you being male/ female. All you need to figure out are things you might need to survive your solo travel.
Here is how you backpack in just 5 minutes: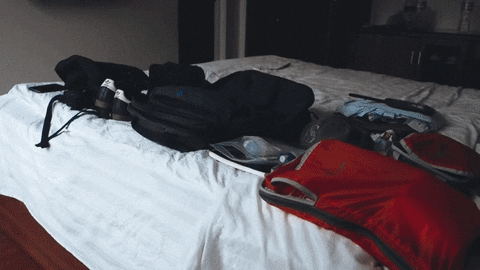 Sort out a pair of bottoms
It now depends on the place you are going to visit. If you are visiting a beach, a pair of shorts is needed. If you are going for a trek or say a cold place, a pair of shorts and a track pant/ sweatpants is all you require to put in that bag of yours.
A thermos: The steel bottle you carry to work or you see somewhere at home
This bottle will give you the relief of cold/hot water storage or a longer time (Hot/ Cold again depends on the need of your travel destination). This is a savior and you gotta have it.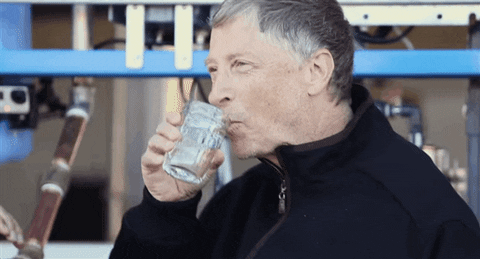 Shoes or Flip flops
Shoes if you go trekking. Yes, it's mandatory as you might decide that you want to climb the serene mountain in front of you which want to conquer. Flip flops for the beach and for everywhere and anywhere you go. If you have it in your bag, you can switch to the other option anytime to get some air for your tired and never stopping feet.
All the cosmetics!
No, we are not talking about a makeup kit. That will be unnecessary. Believe us. What you will need is:
A good long lasting Deodorant Spray or Roll on!

Any sunscreen lotion with SPF  24-50 SPF level can work really well

A sachet of handwash. (This will be required for urgent nature's call while you are camping or traveling). Carry this savior or you will be stuck with the guilt feeling 😛 And you will definitely not like being caught in a situation during your solo travel
That's it.
Other than all mentioned above
Power bank

Earphones- For the bliss of music during your solo travel. (Better than headsets. You can easily fit it in the bag without a need of caring much about it's well being).
What else? You might have packed them already ;). However, for the ones  who need help
Phone (For sure)

A watch. In case your phone is dead and you still need to keep the track of time

A knife. (Safety, emergency and preparing your camping food, gathering fire fuel and setting up the camp or tent). Yes, this is multi-purpose

Some filling and easy to cook food like instant noodles, chips, biscuits, dry fruits (for long travel or trek), Banana etc. (Do not carry food which can get spilled and destroy your bag and the stuff in it)
Some medicines.
Make sure you carry your medication if you are undergoing some treatment. Asthma pipe, Migraine medications, Diabetic tablets or check up kit are few examples. Along with it do pack medicines for loose motions, headache & fever. Since it is a solo travel, these ones are of basic necessity.
Done! You are ready to go travel and explore the beauty of this world. Solo travel is the best form to enjoy it.
And, for coming to our blog we are giving away some love to our travelers.
Take the screenshot of your online ticket or a click a picture of your recent travel and comment below with some offbeat things you did or how it helped you out.
We will give you Rs. 30 Paytm cash worth reward points. Yes, we love our travelers a little extra…..
The validity of the ticket: Last three months (December- April) and Next two month (May-June)
Shall we repeat the process again?
Register with us. CLICK HERE TO REGISTER NOW!

Click the picture of your ticket or take a screenshot of your online ticket along with the unique ID you received after the registration with The Panel Station

Share in the comment below.

Write about how this trip helped you out or just the awesomeness of this travel expedition.

Enjoy your reward points!